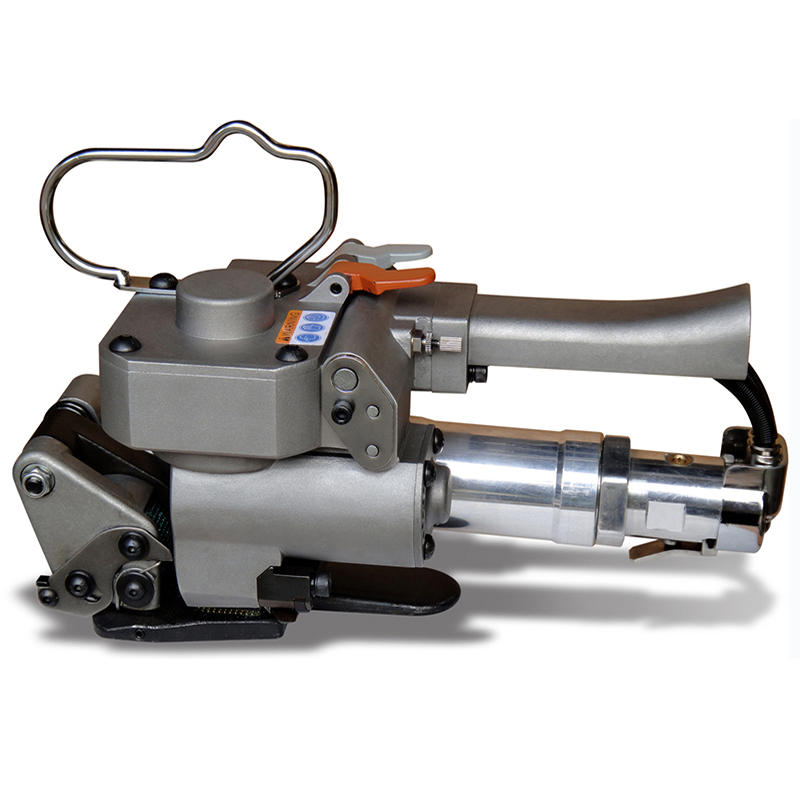 - High-power pneumatic design, light weight body and easy to use
- Without fasteners, using friction hot melt, the interface is beautiful and strong
- High degree of automation, taut and strong welding shell controllability
- Large tightening force and special structure design to achieve tightening and packaging easily. Such as the materials of steel, aluminum ingots, heavy packaging
- The tool is durable, adopting high-strength alloy materials for the body and components, high reliability design, and advanced manufacturing technology
- Safe for use, fatigue-free design
PET straps replaces conventional steel straps in almost every other strapping applications. Sepacks Pneumatically operated PET strapping tools are gadgets for easy, economical and convenient sealing of PET straps. Widely used in paper, aluminum, steel, wood, wooden packaging, cotton, metal products and so on.
Brand
Sepack
Country of Orgin
India
Made in (Country)
India
Package Weight
0.00 kg

(0.0 kg )

Package Dimensions
(l)X (w) X (h) cm
Model
A-19
Strap
PET / PP
Strap Width
13 mm ~ 19 mm
Strap Thickness
0.5 mm ~ 1 mm
Tension Force
2500 N
Air Pressure
0.5 ~ 0.7 MPa
Enquiry