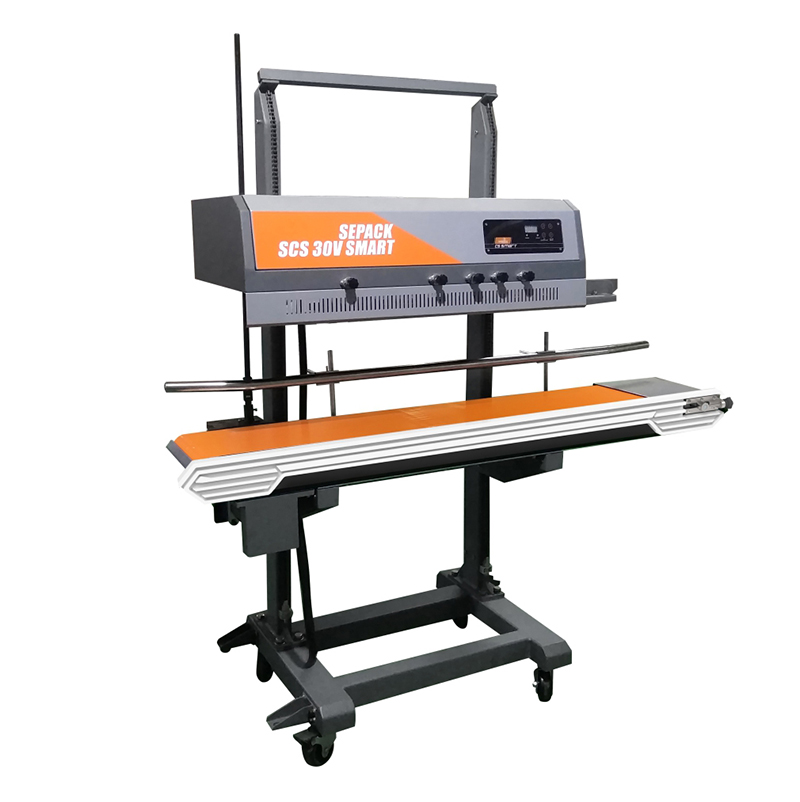 - Adjustable Temperature
- Variable speed conveyor
- Vertical/Horizontal mountable models (H-Horizontal model | V-(Vertical model) CS Smart (±1°C Temperature variation) Micro-Controller based sealer for accurate sealing (suitable for wide spectrum of materials).
Vertical with 8mm sealing width and max. load 30Kg.
To seal different types of pre filled flexible bags continuously. Applications in various industries like food processing, chemicals engineering.
Stainless Steel ( SS ) models are offered in SMART SERIES of continues sealers. SS model is ideal for packing detergents, chemicals and other
corrosive products. We have come out with SS models in SMART SERIES, one of the most durable continuous sealers around. Just perfect for
packing chemicals and other corrosive materials. And just great for long-life and trouble free performance when it comes to packing any
product.
Brand
Sepack
Country of Orgin
India
Made in (Country)
India
Package Weight
0.00 kg

(0.0 kg )

Package Dimensions
(l)X (w) X (h) cm
Model
SCS 30V Smart
Conveyor Load
10 Kg x 3 Nos
Sealing Width (mm)
08 to 10
Type
Vertical
Power Consumption
900W
Enquiry